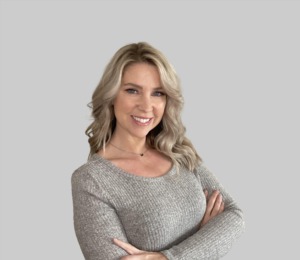 Marci McCoy has been with Jeremy Schneider Real Estate since February 2019. She prides herself on communication, integrity, and transparency. She works for her clients 24/7 and is always available to answer questions and provide guidance. As an experienced agent, Marci understands that buying and selling is one of the biggest decisions a client can make, and she views it as a privilege to represent and guide both her buyers and sellers through that process. Her favorite part of the job is meeting new people who, in turn, become friends. She will always work for her clients interests, as their trusted advisor. She truly can't wait to help you every step of the way!
Testimonials
Marci helped us purchase a home from over 1,000 miles away with only a video chat. Our experience was just amazing. She was very knowledgeable and helped us navigate this process smoothly and seamlessly. She was available day and night to ease concerns and worries. She consistently communicated and kept us up to speed on every step. It was the best home buying experience we have ever had and closing was so easy thanks to all her prep work. I will refer anyone I know to her and will only use her and her team if we ever purchase again.
Sarah C.
Marci helped me and my husband sell our home and buy another in a super difficult market where we were always competing with multiple buyers. She knew exactly what to do. The whole process was easy and I'm sure it was her making it that way. She was always there with help and to answer any of our questions. We are in love with our new home. If you are looking to sell or buy a home call Marci. You won't regret it.
Donna H.
Marci McCoy is THE real estate agent to use to help you find your dream home! As a first time home buyer, she helped my fiancé and me throughout the entire process and explained things in a way that made the experience easy AND fun. Marci was always willing to take us to look at any house we wanted to - any time, any place. She made suggestions based on what she gathered we wanted in a home and was completely honest - she didn't try to sell us a home for the sake of selling it. Marci made sure that we found a place that we were absolutely in love with. For that, we are entirely grateful! We promise you won't regret using Marci McCoy as your real estate agent!
Taylor M.
She was the sweetest most honest person I ever met! I had no clue what I was doing since it was my first time buying a house but I trusted her & knew she could make good decisions for me. She always made time for me whenever I wanted to go look at a house & actually suggested we look at the house we ended up buying so if it wasn't for her we wouldn't of found such a nice home for a really decent price! You're the best Marci!!! She also gave us a gift card to Walmart to buy stuff for our new house that we needed which was super sweet of her & she's still answering house questions I need from her because I'm really new at this but she doesn't seem annoyed by me unlike everyone else would be after they already sold the house!
Britney
Marci has been amazing to work with, my husband and I continue to be impressed with her responsiveness and willingness to go above and beyond when it comes to ensuring we are thoroughly educated and completely comfortable. We have just purchased our 2nd home with Marci and are listing our current home with her this week. She is incredilby easy to work with and has a kind and genuine personality that simply makes working with her delightful. She's a friend for life and we are truly grateful for everything she's done for us!
Christy M.
More Testimonials