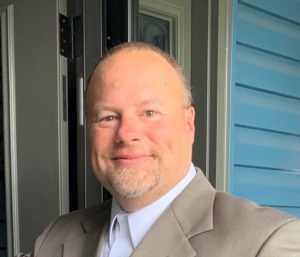 Jimmy Luetkenhaus, Realtor®
My name is Jimmy Luetkenhaus and I am a licensed real estate professional having resided in St. Charles County for the past 35 years. My #1 objective in this profession is your 100% complete and total satisfaction. Following a successful and rewarding career in law enforcement in both St. Charles and Lincoln counties, I am now focused and dedicated on taking that knowledge and skill set and applying it to real estate by helping you achieve all of your real estate wants and needs. Whether it's your first time purchasing a home, selling of your existing home or property, or finding that forever dream home. My knowledge of the area and endless contacts are two very beneficial tools to help achieve those wants and needs along with my strong negotiating skills. In addition, I am honest, loyal, reliable, trustworthy and will put your needs as my priority at all times. The real estate world is ever changing and can be a very stressful process. Allow me to be your professional that guides you through this process, making it enjoyable and exciting from start to finish as this should be a time to look forward to and not something to dread. I am confident after meeting with me and allowing me to share my passion for this profession with you that you will know you have found the right agent to work with. I look forward to working with and FOR you.
Testimonials
I was a first time home buyer. Jimmy helped me with a ton of things throughout a very quick closing process. He was very knowledgeable about a lot of the smaller details that I had no idea about. I would highly recommend using his expertise in your next real estate purchase.
Andrew H.
Where do I begin I met this agent while in search of renting a home. Prior to me meeting Jimmy I had been through the ringer with landlords, agents scammers you name it. From the first conversation all the way up to the initial viewing of the house, Jimmy was nothing but kind, generous, reassuring and very professional. When I initially viewed the home I was so impressed with it and loved it he reassured me he would do everything in his power to get me in that home and he went to work. He was so reassuring and a 100 percent for me til I just knew this was another scam but sure enough with my light footwork and him clearly taking the ball and running with it... I am proud and very happy to say I am enjoying my new beautiful home. With tears in my eyes "Jimmy " if I had a thousand tongues I could not thank you enough for going that extra mile. You did exactly what you said all the way through if you are looking to lease or buy Jimmy and Jeremy Schneider real estate should definitely be your number 1 choice thanks for after such a long time help6me smile again forever thankful!!!
Shouna R.
Jimmy Luetkenhaus is quite literally the angel every one could use in there life possible to say one of the friendliest most knowledgeable realtors anyone could have the hope of using know that if you use Jimmy Luetkenhaus you are guaranteed the best deal possible with understanding and thoughtful explanations throughout hes an absolute powerhouse I can barely explain with word how genuinely life changing meeting this man can be for you DO NOT PASS UP THE OPPORTUNITY TO HAVE JIMMY ON YOUR SIDE this man belongs in the realtor hall of fame
Justin F.
After looking for almost a year , and being toyed around by other mortgage companies, I can say without a doubt that- Jimmy.L - and the folks at Jeremy Schneider real estate have been a God send. They helped me with my first purchase and could not have made it more enjoyable with there style and constant contact ..! I could not be happier or more impressed by this dynamic team ! TEN STARS !!!!!!
James L.
He is personable, honest and will listen to what you are looking for. He will find you listings that you had not seen and takes the time to get to know you. He is also not pushy when showing you houses. Just an all around great guy to work with.
Nick T.
More Testimonials